As a digital marketing agency, your team renders its services to clients by using a stack of cloud-based tools. The services you offer might include building clients' landing pages, optimizing their website's search engine presence, capturing leads for them to nurture, running their email marketing campaigns, managing their social media, or any number of other options.
You likely already have a toolkit in place that helps you tackle all client work and communications. But are these tools helping you build your agency's brand?
White-label tools are software-as-a-service (SaaS) solutions developed and maintained by third-party vendors that you can rebrand and customize to showcase as your own. You can tailor these tools to match your agency's (or your client's) branding — in terms of the logo, colors, fonts, etc.
This creates a consistent, agency-branded service experience that helps boost your client's confidence in your agency, thus improving your reputation, loyalty, perceived value and bottom line. But for each marketing activity mentioned above, there are plenty of white-label tools to choose from. Hunting and figuring out the best ones is a rather time-consuming task.
This post is here to help. Here are four great white-label tools to brand your agency's marketing services and deliver a more compelling client experience.
1. Tilda
A beautiful, functional website is the foundation of any brand's online presence and marketing success. Tilda is an intuitive drag-and-drop platform that provides a quick and easy way to build your clients' websites and landing pages.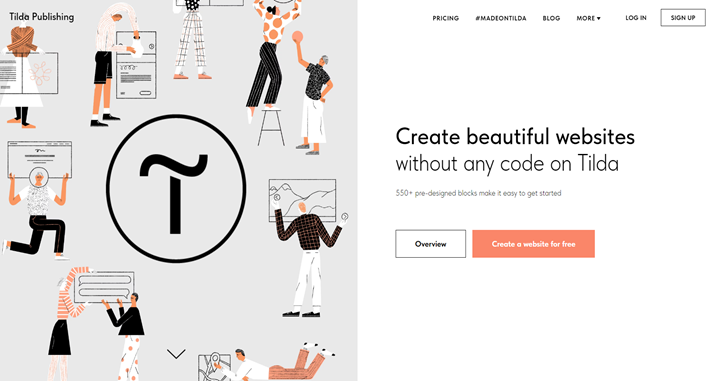 Whether it's for a one-time promotion or a downloadable content freebie, Tilda offers a wide range of pre-designed blocks that you can customize to suit your client's landing page requirements in terms of design and functionality. Its visual editor allows you to add multimedia content (images, videos, etc.), use custom fonts, integrate payment systems, add animations, and a lot more.
It comes with a built-in CRM that collects statistics on leads and customers, giving visibility into your client's website performance. On the Personal or Business Plan, you can remove the "Made on Tilda" label that is added to all pages by default. Coupled with a custom domain, this removes all mentions of Tilda, making it a feature-rich white-label website builder ideal for agencies.
The end result is a branded, responsive, fast-loading, and SEO-friendly website or page that helps you drive leads and revenue for your clients.
2. vcita
vcita is an all-in-one small business management platform that lets solo service providers and small teams centralize their routine operations: appointment scheduling, billing, payment collection, client management, and marketing.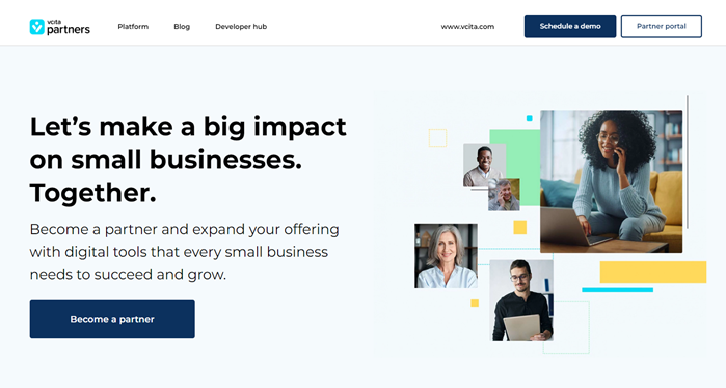 With its white-label partner program built for agencies, vcita allows you to deploy an agency-branded web and mobile app that your clients can leverage to efficiently manage their schedules, cash flow, relationships, and nurture processes. You can even offer in-app education flows so your clients can easily learn how to make the most of the platform.
In doing so, you help your small business clients render a better service experience to their customers, as they can provide self-service appointment scheduling, messaging, and payment options while automating their bookings and invoicing processes — all from the vcita app branded as your own.
This helps your agency stay top of mind and upsell additional services based on the client's business circumstances. You can also integrate other apps into your app's dashboard, making it a hub for clients to collaborate with you on whatever projects you like. Plus, your branded app can bring in recurring subscription revenue.
3. BrightLocal
BrightLocal is a local marketing platform that provides small businesses with the tools to manage and improve their online presences. It helps with local search engine optimization (SEO), online reputation management, citation building, local link building, localized content creation, and competitive research.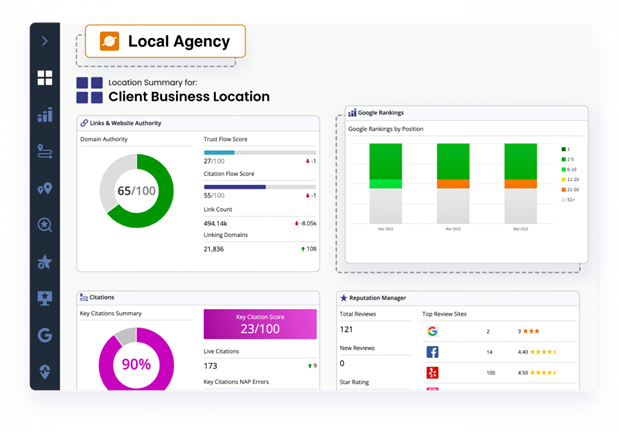 Designed with agencies in mind, BrightLocal enables you to uncover SEO issues that need fixing and the best growth opportunities to rank higher and improve results for your clients. You can track your clients' local rankings and citations, conduct local SEO audits, manage customer reviews, and provide clients with a live dashboard so they can monitor progress.
As a white-label SEO tool, it lets you create customizable SEO reports (online and PDF) branded with your agency's logo and colors. You have complete control of the data clients can see. You can also set up automated, agency-branded email reports sent via your own unique white-label domain.
4. Campaign Monitor
A popular email marketing automation platform, Campaign Monitor offers professionally-designed templates on a simple drag-and-drop interface to create engaging email campaigns such as product announcements, newsletters, and event promotions.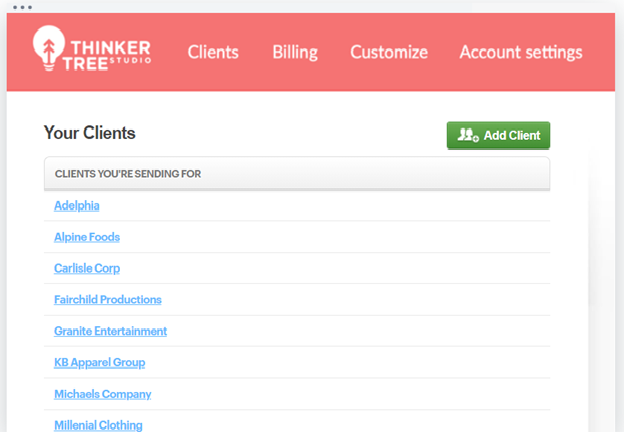 You can segment your client's customers based on purchase data and then build hyper-targeted segments to send highly personalized emails tailored to their individual interests.
Built with marketing agencies in mind, Campaign Monitor's private labeling lets you give the platform a complete makeover — logos, fonts, colors, backgrounds, etc. — with your agency's branding to provide your clients with a proprietary service experience.
A single dashboard gives you a master view to easily manage all client accounts. What's more, Campaign Monitor integrates with many popular CRM and marketing tools such as Salesforce, helping you build stronger customer relationships for your clients.
Wrapping up
To sum up, white labeling enables you to offer your clients a consistent, agency-branded experience that helps you stand out from competitors, build credibility and authority, and solidify client relations.
Give the tools discussed above a test drive to start white labeling your service offerings right away.
Source link