The majority of blogs rely heavily on search engines to drive traffic. On the other hand, there is a misunderstanding that creating "SEO-optimized content" entails stuffing keywords into paragraphs and headers, which leads to barely readable blog articles.
But that's not what SEO is all about. In this article, you'll discover the top 6 SEO strategies and how crucial they are for improving your blog posts rank in Google search results.
How Important Are Google Rankings For Your Blog?
Search engine traffic is essential if you're blogging in hopes of growing your business. After all, what's the point in writing content if no one is going to see it? The higher your blog post ranks in Google search results, the more likely people will find and read it.
And the more people who read your blog post, the more likely someone will take the desired action, whether signing up for your email list, buying one of your products, or hiring you as a coach or consultant. So, it is essential to have SEO optimized blog.
How To Incorporate SEO Into Your Blogs?
It would help if you started putting these six pieces of constructive SEO advice for bloggers into practice immediately:
1. Write For Your Readers
The standard of blog writing started significantly declining when "SEO content" became a buzzword. Instead of writing for people, they began to write mainly for robots in search engines. Unfortunately, some bloggers still express themselves in this way nowadays.  
But luckily, things have greatly improved, especially since the Hummingbird update and the rise of voice searches. The Hummingbird update was developed to assist Google in comprehending the purpose of searches.  
For instance, Google would understand that you are seeking nearby restaurants if you Googled "places to buy burgers." It influences SEO because search engines are now more geared toward providing answers to queries and supporting semantic search rather than merely focusing on keywords.
You typically utilize Google, Bing, YouTube, or even Siri to find answers to questions. Take that idea and use it to improve your blog. Your writing should address the concerns of your intended audience in detail.
Your blog shouldn't exist solely to help you rank for a particular keyword. Instead of concentrating on keywords, shift your attention to creating content that addresses the issues of your target audience.
2. Link to High-Authority websites
Don't be scared to use external links when you construct your blog content. In addition to giving blog visitors more resources to read and learn from, linking to reputable websites demonstrates to search engines that you have done your research.
Research-based statistics from reputable websites are the best way to support blog content. Using compelling statistics will help you create a stronger, more specific argument that will help you win your readers' trust.
3. Design a link building Strategy
Your search ranking is significantly impacted by link building. Why? Consider search results a contest where the people who receive the most votes win.
Google considers every website that links back to you as a vote for your website, elevating your content's credibility. You will move up in ranking as a result. Here are some starter ideas for your link-building:
Communicate to other bloggers in your niche and offer to guest post on their website. Include a link back to your blog in your guest post.
Participate in online and offline community events related to your niche. For example, if you blog about fitness, you could attend a trade show related to fitness or health.
Create helpful resources that other bloggers in your niche find valuable, such as an eBook, cheat sheet or template. Include a link back to your blog on these resources.
Leverage social media to get your content in front of as many people as possible.
4. Learn About Google Webmaster Tools
Do you remember getting a warning from your teacher when you did anything incorrectly in elementary school? Your opportunity to clean up your act and get back on track to avoid punishment was given to you with that warning. In a way, Google Webmaster Tools serves that purpose for your blog.
Google Webmaster Tools will warn you when something suspicious is happening with your blog by giving you diagnostics, tools, and data to keep your site in good condition.
What you can observe in the Webmaster Tools Search Console is:
The percentage of your pages that Google has indexed
If your website is having issues with Google's bots indexing it
If your website was hacked
How search engine bots see your website
Links to your site
If Google penalized your website manually
The great thing about Webmaster Tools is that it informs you what's wrong with your website and how to fix it. To resolve any difficulties Google discovers with your blog, you can utilize a vast knowledge base of articles and a forum.
5. Include Keywords in your Meta Description
Does your post include meta descriptions? If not, you're probably not providing your content with the best chance of being seen. Google also analyzes meta-descriptions to determine search results. The one- to three-sentence summaries beneath a result's title is known as meta descriptions.
Use meta descriptions to briefly summarize the subject of your post, and keep in mind to:
Make it brief.
Use between one and two keywords.
Since there will likely be other postings that are identical to yours, you should make your description stand out from the competition.
6. Establish Linkable Assets
A linkable asset is a unique, instrumental piece of content that's so valuable people can't resist linking to it. It's similar to dining at a fantastic restaurant and a merely adequate one. You'll go out of your way to tell everyone about the excellent restaurant, but if someone asks if you've been there, you'll probably only mention the merely adequate one.
The ProBlogger job board is an excellent example of a linkable asset. For independent bloggers looking for compensated writing opportunities, it's a terrific resource. The page is constantly linked in blog posts on monetizing your blog or websites that pay you to write for them. Why? Because it is rare and costly.
You can build the following linkable assets for your blog:
Free software or apps
Ultimate guide posts
Huge lists
Infographics
Online guide
Influencer tally reports
Quizzes
A case studies
Industry studies or surveys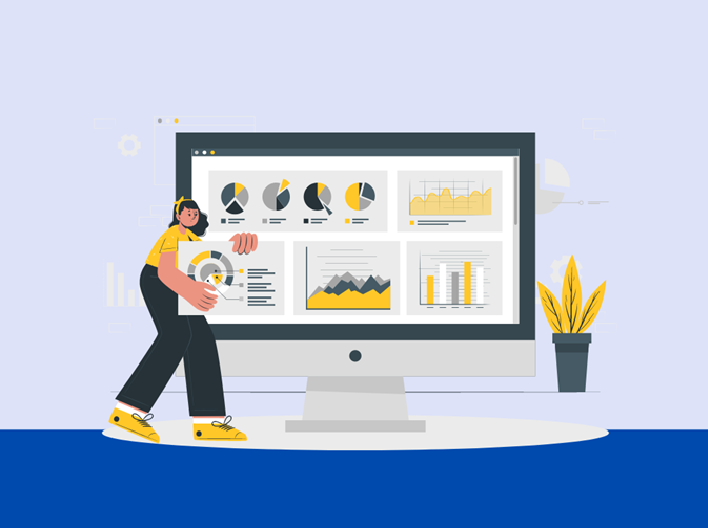 Final Thoughts
By following these six SEO tips for bloggers, you'll be well on your journey to improving your blog's Google ranking. Remember that SEO is an ongoing process, so don't get discouraged if you don't see results immediately. The key is to be patient and consistent in your efforts, and soon you'll start reaping the rewards of your hard work!
Source link