More people are shopping online than ever before. Online sales are expected to make up 22.3% of retail sales overall by 2023. A big part of ecommerce is using social media to engage audiences and build an authentic brand. But now, social media can also be used as an ecommerce market of its own: social commerce. 
If you're a chronic social media scroller, you've probably seen typical social media ads that include an embedded link that takes you to the product page. Unfortunately, those extra seconds of friction the customer experiences while being redirected to an ecommerce site can be enough to turn captive audiences away.
Social commerce creates shopping experiences without ever taking customers out of the app. No, they're not being directed to a landing page or website. They're making a purchase from your post right then and there in their favorite social media app.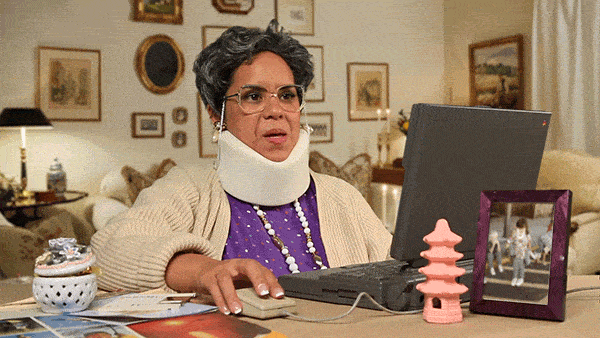 What is social commerce (and why is it different from ecommerce)?
People sometimes get ecommerce and social commerce mixed up because both are related to social media marketing. In reality, ecommerce and social commerce are two very different sales techniques.
Ecommerce is your traditional online shopping experience. It's the process of generating leads and creating conversions through online stores. Whether your customers make a purchase in an app or on your website, the marketing strategy focuses on attracting customers to your website, landing page, or product page to drive sales and generate conversions. 
Social media marketing is about advertising your products, engaging customers, and driving traffic to your website or landing page where customers can make a purchase. All the marketing and engagement happens on social media, but the purchasing process happens on the retailer's ecommerce website. 
Social commerce is the perfect blend of ecommerce and social media marketing—selling products directly on social media. Instead of using business social media accounts only for user engagement, social commerce allows brands to take advantage of their captive audience with shopping abilities built-in to their posts. Right now, social commerce is an $89.4 billion market, expected to grow to $604.5 billion by the year 2027. 
Before social commerce, the ecommerce customer journey went something like this: You were scrolling through social media and saw a fun t-shirt you wanted. You followed the link to the company's product page and went through a lengthy checkout process that included giving away personal data to a brand you'd just met.
With social commerce, your entire shopping experience takes place on social media platforms: You see that fun shirt you just gotta have, tap on the product, and go to the in-app checkout. Your payment information is automatically entered into the appropriate fields with your favorite payment method. You click "buy now," and your shirt is on its way!
Here's how to increase your social commerce sales
Several social apps let businesses transact within their app without following any outside links. Instagram, Facebook, and Pinterest all offer in-app shopping experiences. More brands are catching on and giving customers simple social commerce shopping experiences wherever possible.
Want to stand out in the booming social commerce landscape? Here are some proven tactics you can use to increase social commerce sales:
1. Identify your most popular social channels
To take advantage of social commerce, brands should first identify which social media channels are the most popular among their target audiences to take advantage of social commerce. While it may seem like a better idea to play the numbers game and market your business across every social media channel imaginable, you'll waste time creating content for people who aren't really into your products. 
Focus on two or three of your top social media channels to make the most of your social commerce efforts. Ask your marketing team which social networks bring the most cash flow and where your posts get the most engagement. Then, survey your audience to find out where they like seeing your posts.
2. Make your posts shoppable
You've got to make your posts shoppable to engage in social commerce. A shoppable post is a social media post where customers can tap a featured item and make a purchase in-app. Social commerce makes it easier for audiences to buy from brands directly from their trusted social media apps. Instead of seeing your product in their feed and navigating to your website to checkout, audiences can become customers in seconds.
When your posts are shoppable, you take advantage of a captive audience. According to Facebook Insights, 81% of shoppers research products on Instagram and Facebook before purchasing. Why not make it easier for them to buy while they're already in the shopping mindset?
3. Don't underestimate the power of social proof
Social proof is information customers gather from your online presence, user reviews, product ratings, and how people talk about your brand on social media to help them decide if your marketing messages are authentic. The more positive reviews your brand has, the more likely your audiences will trust you when you make claims about your products in your social media posts. 
If you don't have many reviews on your products, ask your customers for feedback. People who don't know your brand expect about 100 user reviews for each product. Reviews reflect what most customers think about your products and how well you've established your brand with a broad customer base.
4. Adapt to social customer service
When customers shop on your ecommerce site and have questions about a particular product, they may navigate to the "contact us" section or use your chatbot to submit an inquiry. But what about your social commerce shoppers? It would be inconvenient for them to go to your website to ask a question, so they're likely going to expect some form of social customer service.
To create a seamless customer service experience, brands must embrace social media messaging to answer questions and solve problems for customers. Depending on the company's scale, you can choose to manually answer these questions or have a chatbot do it for you. This way, the social commerce journey is uninterrupted by outside links and extra friction.
5. Team up with influencers
Influencers already have an audience of loyal followers that trust their opinions. To expand your reach and improve the effectiveness of your social commerce approach, team up with influencers popular across your target demographics.
Find relevant social accounts to team up with and tap into your joint niche. Identify which influencers are the most relevant to your audience and reach out to see if they'd be interested in doing a review of your product in exchange for a free sample.
You can also ask your customers to become brand influencers. For example, ask them to share content with your products under a specific hashtag, create a rewards program, or ask customers for video testimonials with the chance to become featured in one of your posts.
6. Lean into personalization
According to an Accenture survey, 91% of customers say they're more likely to shop with brands that provide personalized experiences. Lean into personalization to attract key audiences' attention. 
For example, offer product suggestions to customers based on what they've bought from your website in the past. Recommendations are a great way to grab your audience's attention through relevant social media content. 
You can use a page-level targeting tool to set up personalized product recommendations at checkout. It automatically triggers specific suggestions based on what customers have bought in the past. Page-level targeting is also a great way to improve cart sizes with cross-selling recommendations.
Pro tip: Unbounce's Smart Traffic tool is another great way to enhance the customer journey with personalized experiences. Use it to automatically send your visitors to the landing page variant most likely to convert them based on their behavior.
7. Engage with your audience
To provide your audiences with a great social commerce experience, you can't forget the most important part: Be social! Engage with your customers in the comments, ask for feedback, find out what they like and dislike about your products, and offer them valuable content to consume. 
Allow customers to post comments on your shoppable posts so they can ask you questions about your product where others can see. This way, you're also developing a user-led FAQ to enhance the customer journey with your brand.
8. Build and test your landing pages
Yes, a landing page is an outside link. And while social commerce calls for strictly social shopping experiences, audiences who have not made a purchase yet will likely navigate to your business social account to do their due diligence. 
Having links to your landing pages (say, in your bio) is a good strategy for building your social presence online. Landing pages also help customers learn more about your brand and create a sense of loyalty to your brand's social media community. (Just make sure you don't forget to test and optimize 'em.)
Pro tip: Unbounce also lets you build shoppable landing pages with Smart Builder's Stripe app for a truly seamless shopping experience.
Sell more seashells going social
Social commerce isn't just a passing craze—it's a new way for customers to shop and experience your brand right from their favorite apps. Because many customers use social networking apps to research brands and products, it only makes sense that businesses take advantage of this captive audience to make sales with social commerce. 
There are many ways brands can start improving their social commerce approach. Some of the best practices include identifying where your target audiences hang out online, using social customer service techniques, and promoting purchases via social proof and influencers.
Another way to make your social commerce easy peasy is to use Unbounce's Smart Copy to help craft everything from attention-grabbing product descriptions to engaging social media copy in seconds.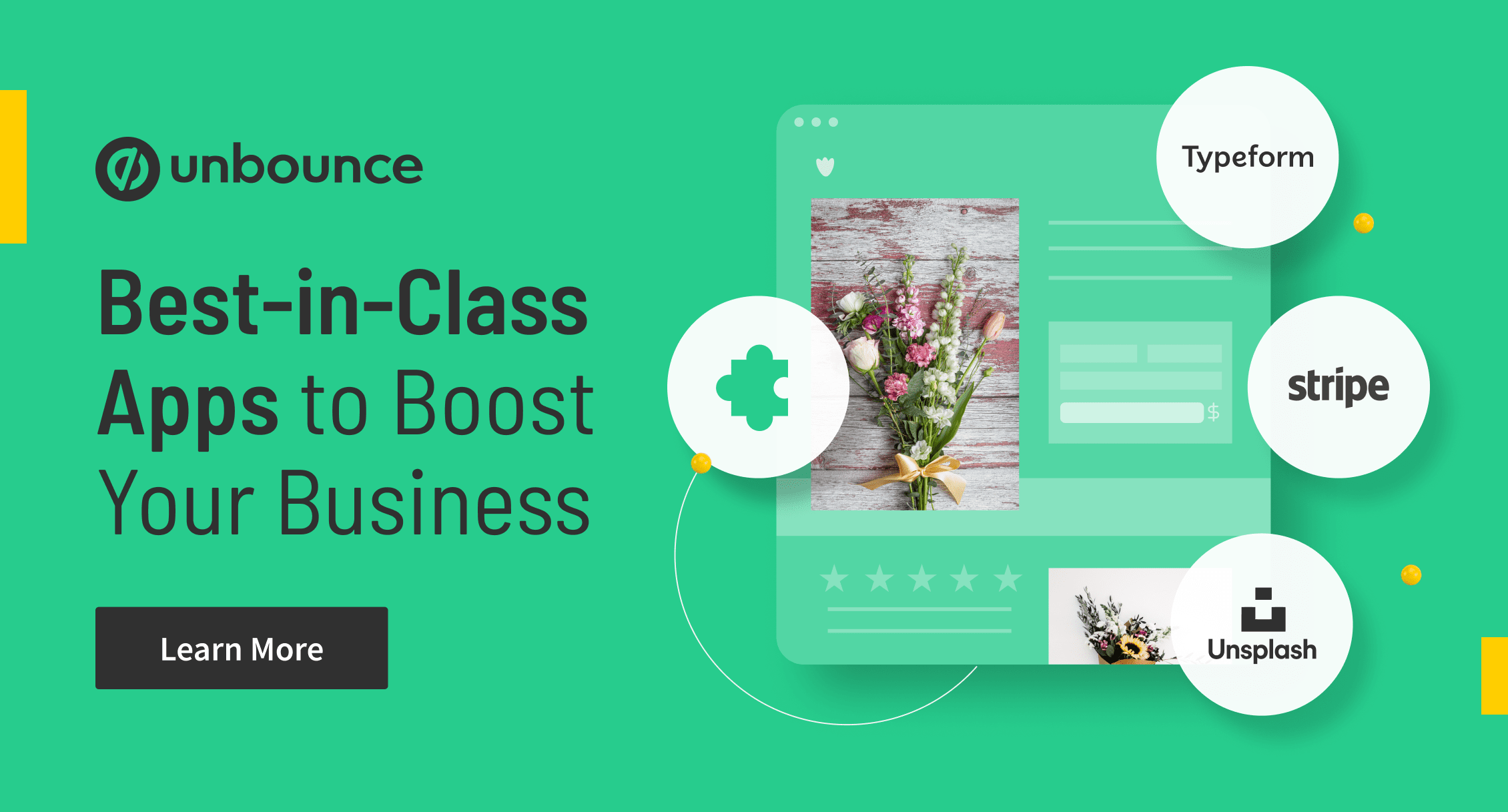 Source link