No matter your industry or company size, you're always looking to bring in more leads. However, finding ways to attract more potential customers isn't always easy—especially when you don't have a huge marketing budget to work with. The good news? You don't always have to spend much money to bring in qualified leads. In fact, plenty of inexpensive yet extremely effective lead generation tactics can work for any business, so long as you're willing to put in the time and effort to carry them out.
Key Takeaways
Focus on email marketing and encourage people to sign up for your mailing lists with exclusive content, special deals, webinars, contests, and more.
Attend industry events, including conferences and trade shows, to network with others and generate leads.
Aim to create more quality, shareable content for your company blog.
Leverage your reviews and testimonials to bring in new leads. Don't be afraid to ask past or current customers to write reviews.
Make sure your website landing pages feature strong calls to action.
The Importance of Cost-Effective Lead Generation Strategies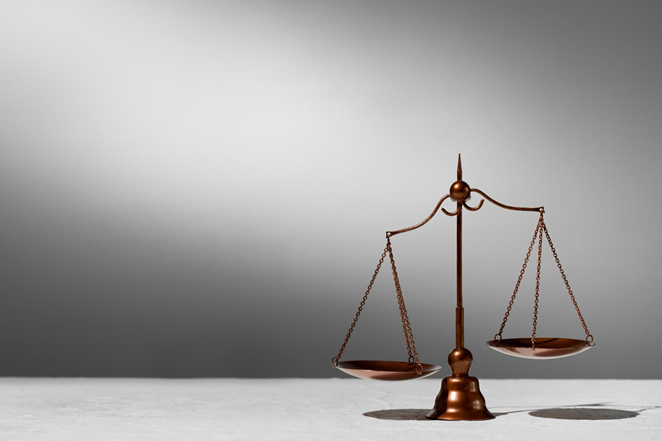 Lead generation refers to your business's strategies to bring in new potential customers as part of your sales funnel. While the act of generating new leads only sometimes results in paying customers, bringing in new leads is important because this is where your new customers come from. Without strong lead generation strategies, the growth of your business may fall stagnant, and you may have a hard time expanding.
At the same time, the cost of acquiring new customers can be high. While costs can vary by industry, it's not uncommon for businesses to spend an average of around $200 for each new lead. If this sounds steep to you or outside of your company's budget, you may need to get a little more creative with your lead generation process.
Fortunately, there are plenty of ways to generate leads without completely blowing up your marketing budget.
Cost-Effective Lead Generation Strategies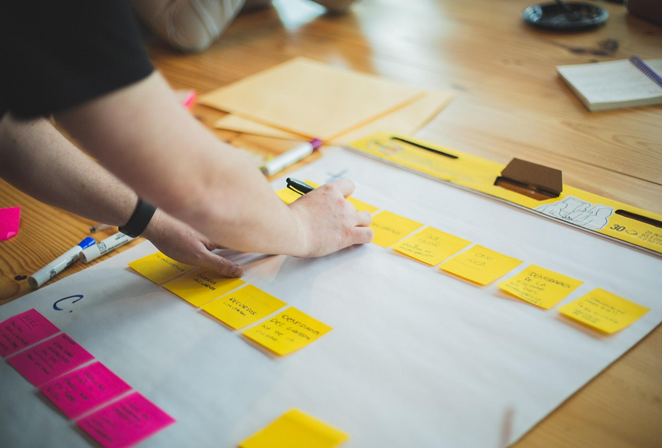 So, where do you begin when it comes to building an affordable lead generation plan for your business? Check out the ideas below and see which ones resonate best with your marketing and sales teams. These ideas should cost very little to nothing for your business to execute—though some may require a bit more time than others.
1. Host a Webinar
Webinars and other virtual events can be a great way to generate interest in your brand while also positioning yourself as an authority figure within your industry. No matter what industry you're in, there's a good chance you have something unique and interesting to share with your customers. Maybe you have a new product that's launching and that you want to give customers a sneak peek of—or perhaps you just want to share some exciting industry news and insights with your followers.
Regardless, a webinar is an excellent way to hold a special event without having to rent out a physical event space, pay for attendees' food, or incur other costs. Meanwhile, you can still require advance registration to attend the event, which is a great opportunity to collect email addresses for lead generation. Be sure to share the details (and registration link) with your audience well in advance, not just on your website but on social media as well. This will give everybody plenty of time to register and will also help to generate hype for the event itself.
2. Offer Exclusive Content
Another budget-friendly way to generate high-quality leads is to offer exclusive content to people in exchange for their email addresses or other contact information. If you already have a decent following with your company blog (more on this later) or a lot of engagement with your social media posts, then people obviously care about what you have to say. Why not take advantage of this by creating some exclusive content that is only available to those who are on your email list?
You don't need to spend much money or resources on this content. You might consider, for example, writing a few blog posts that you don't publish directly to your blog and instead share only with your email list. You could also create an exclusive eBook, white paper, or other downloadable content that may entice target customers to provide you with their email addresses or other contact information. Get creative with this content, have some fun with it, and you might be surprised at the results.
3. Hold a Contest or Giveaway
If you're looking for a cost-effective lead generation strategy for drumming up interest in your brand while potentially bringing in some leads in the process, it doesn't get much simpler than hosting a special contest or giveaway. You probably see this all the time on social media; a company creates a post announcing that they are holding a contest. To be entered, users must "like" and "share" the post (or something similar). From there, a random drawing is done to determine the winner.
These kinds of contests are extremely effective at bringing in more leads while spreading awareness of your brand, especially if you require users to "share" your post to enter. Likewise, you don't need to spend a lot of money to hold a contest that will get people excited. Something as simple as giving away promotional items (like a custom-printed shirt with your brand logo on them) can go a long way here. If you want to be a little more generous, you could give away a free product/service or offer a special discount to the winner. The possibilities are endless here—and this is a great way to use social media to your advantage.
4. Start (or Improve) a Company Blog
If you don't already have a company blog, this should actually be at the top of your priority list if you're serious about boosting your lead gen strategy. First of all, if you already have a business website, then a company blog should hardly cost you anything to add. Likewise, blogging is a great way to boost your search engine optimization (SEO), especially when you're writing quality content that your target audience is genuinely interested in.
If you already have a company blog, it may be time to shift your focus so that you're regularly churning out more blog posts. Blogging can be great for lead gen because it gets people talking about your brand while also establishing your company as a stronger authority or thought leader within your industry. Meanwhile, as people read your blog posts and share them on social media, this creates the potential to bring in new website visitors.
If you want to take your blogging to the next level, set aside some time with your marketing team to brainstorm unique and engaging topic ideas. Try focusing on blog topics that haven't been covered by your competitors before—or take a unique spin on an existing topic to capture your readers' attention.
5. Attend Networking Events
If you're serious about ramping up your lead generation efforts, then it may be time to start attending some in-person and virtual networking events. This can include industry conferences, trade shows, and even local meet-and-greets with other businesses in your area. These events provide you with an incredible opportunity to network with others in your field while meeting some qualified leads in the process.
Depending on your budget, you might even consider renting out a booth or other display to represent your company at the event and attract more people to come to talk to you. This can spread awareness of your brand while boosting your networking opportunities in the process. You may also be able to get more people to come to your display by giving out free promotional items, which can also increase awareness of your brand and thus improve your lead generation.
Yes, some events and trade shows can cost your business a pretty penny to attend. In fact, this is probably one of the most expensive lead generation ideas on this list. However, seeing these as opportunities to invest in your business is important, as the benefits you can reap from attending an industry event are huge.
6. Contribute to a Cause
You may also want to consider supporting a charitable cause as part of your marketing strategy. This is a great way to help a cause that's important to you while also painting your business in a favourable light and potentially drumming up some leads in the process. Charitable causes are effective at generating new leads because these generate a lot of buzz around your company, which could lead to more website visitors.
Many companies, for example, will choose a cause and announce that they will donate a certain percentage of their sales to that cause during a specific period of time. Even if you donate just 2% of your sales to this cause, this can be a way to motivate more people to purchase from your company or to support you in other ways (such as by sharing your announcement on social media).
If you decide to contribute to a cause, just be sure that you're being as transparent as possible about how long the promotion is going on, any exclusions that may apply, and exactly how much of each sale is being contributed to the cause itself. This will help you build trust with your customers and potential customers, which will always reflect well on your brand.
7. Get People Talking on Social Media
How active is your brand on social media? Nowadays, just having social media accounts for your business pages is not enough. You should have a detailed content calendar that dictates exactly what you'll post and on what date. This way, you can be sure that you're always keeping your social media content fresh.
Getting people talking and engaging with your brand on social media is important for lead generation because it helps to build relationships with potential customers. This, in addition to sharing links to your website regularly, can increase the chances of people signing up for an email list or otherwise providing you with their contact information.
Take the time not only to post regularly on social media but to respond to comments and direct messages, too. This doesn't have to cost you anything other than your time, but it can make all the difference.
8. Offer a Special Discount or Trial
While it may seem counterintuitive to offer a discount on your products or services as a means of bringing in qualified leads inexpensively, the reality is that this strategy is extremely effective. You don't have to give your product or service away for free—but even a small discount of 10% can make all the difference to somebody who may be on the fence about purchasing your product. In some cases, offering a free trial period of two weeks may also be worth it in the long run.
If you decide to offer special discounts or free trials as a lead generation idea, the most important thing is to require contact information (such as a valid email address) to activate the offer. Meanwhile, you can make the offer more enticing by using words like "exclusive" or "limited."
9. Ask Customers to Leave Reviews
Online reviews can be extremely effective lead generation tools. In fact, studies have found that 93% of today's consumers read online reviews before making a purchase. If your business doesn't have a lot of online reviews, this could actually be scaring off potential leads and customers. The good news? Getting reviews doesn't cost you anything; one of the best ways to encourage reviews is to personally reach out to past/current customers and ask them to leave a review of their experience with your brand. You can even provide a direct link to a review page to make this easier for them.
Likewise, testimonials are powerful tools for inbound lead generation. When a customer writes a detailed and glowing testimonial of their experience with your company, you can ask for their permission to share it on social media and on your website. These testimonials could very well be what converts a new lead!
10. Add Clear Calls to Action
Finally, ensure that you have plenty of clear calls to action (CTAs) throughout your website and on every landing page. All too often, this is something that businesses overlook as part of their lead generation strategies—and it can really backfire when it comes to bringing in sales leads.
Specifically, CTAs should be on an easily visible part of every landing page on your website and your home page. A strong CTA should include language that encourages readers to provide their information to sign up for an email list or similar program. However, CTAs should not just be limited to your website. Make sure they're also clearly included on your social media posts, LinkedIn profile (if you have one for your business), and any blog post you publish. CTAs can be extremely effective at capturing leads, but they can only work if you use them!
Try These Lead Generation Strategies Today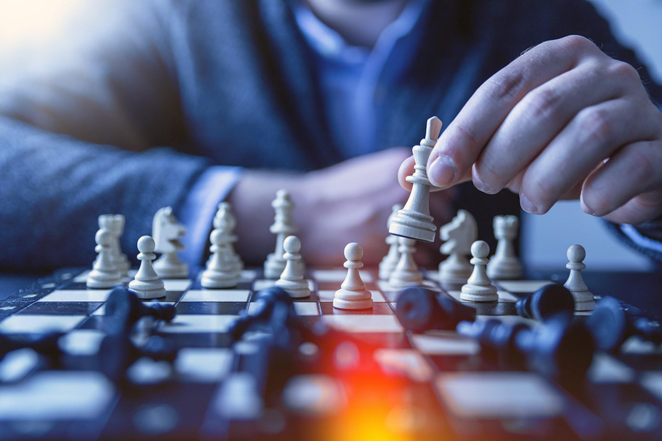 Whether you're looking to scale back on your marketing costs or are simply looking to build lead generation strategies that are affordable and sustainable, these actionable tips are a great place to start. While you certainly don't need to implement all these ideas at once, choosing a handful that you can focus on with your sales and marketing teams may be a good idea. From there, you can measure the performance of each lead generation strategy to refine and build upon your lead generation plan over time. As you optimize your lead generation campaigns, your business will reap the benefits of high-quality leads and (hopefully) a boost in conversions—all of which are beneficial to your bottom line and will help your business take off!
Source link